With this headline, I would like to make an introduction to the generic PagedCollection<T> class located in the Cuemon.Collections.Generic namespace. If you are curious about the code behind this class, you can check it out on CodePlex, or you can go right ahead and check the sample for quick adaptation of this class.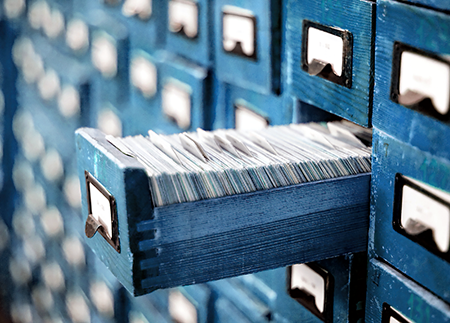 In the following example I downloaded a copy of AdventureWorks2014 so that we have a way of demonstrating a typical paging scenario. To keep things simple, I chose to initialize an instance of the PagedCollection<T> class, where T is a DataTransferRow object ideal for the role of a simple data transfer carrier.
Because the PagedCollection class is simple, yet very flexible, I used the constructor overload that takes three arguments; a selector delegate (pointing to AdventureWorksSelector), a PagedSettings object and a counter delegate (pointing to AdventureWorksCounter).
The rest is pretty straight forward and I will let the code example speak for itself.
using

System

.

Collections

.

Generic;

using

System

.

Data;

using

System

.

Diagnostics;

using

Cuemon

.

Collections

.

Generic;

using

Microsoft

.

VisualStudio

.

TestTools

.

UnitTesting;

namespace

Cuemon

.

Data

.

SqlClient
{
[

TestClass

]

public

class

PagedCollectionTest

{

private

static

readonly

string

Connection

=

DataManager

.

ConnectionStringSettings[

"AdventureWorks"

];

private

static

readonly

SqlDataManager

Manager

=

new

SqlDataManager

(Connection);
[

TestMethod

]

public

void

SqlDatabasePagingTest()
{

PagedSettings

settings

=

new

PagedSettings

()
{
PageNumber

=

1

,
PageSize

=

25

,
SortOrderBy

=

"Suffix"

,
SortOrderDirection

=

SortOrder

.

Descending
};

PagedCollection

<

DataTransferRow

>

pagedRows

=

new

PagedCollection

<

DataTransferRow

>

(AdventureWorksSelector, settings, AdventureWorksCounter);

Trace

.

WriteLine(

"Paging information: {0}"

.

FormatWith(pagedRows));

Trace

.

WriteLine(

""

);

Trace

.

WriteLine(

"------- Iterate over {0} elements shared among {1} pages -------"

.

FormatWith(pagedRows

.

Count, pagedRows

.

PageCount));

foreach

(

DataTransferRow

row

in

pagedRows)
{

Trace

.

WriteLine(

"{0}{1}{2}{3}{4}"

.

FormatWith(

Condition

.

TernaryIf(row[

"Title"

]

null

, ConditionNull, ConditionValue, row[

"Title"

]

.

As

<

string

>

()),

Condition

.

TernaryIf(row[

"FirstName"

]

null

, ConditionNull, ConditionValue, row[

"FirstName"

]

.

As

<

string

>

()),

Condition

.

TernaryIf(row[

"MiddleName"

]

null

, ConditionNull, ConditionValue, row[

"MiddleName"

]

.

As

<

string

>

()),

Condition

.

TernaryIf(row[

"LastName"

]

null

, ConditionNull, ConditionValue, row[

"LastName"

]

.

As

<

string

>

()),

Condition

.

TernaryIf(row[

"Suffix"

]

==

null

, ConditionNull, ConditionValue, row[

"Suffix"

]

.

As

<

string

>

())));
}

Trace

.

WriteLine(

"------- Ordered by {0} {1} -------"

.

FormatWith(pagedRows

.

Settings

.

SortOrderBy, pagedRows

.

Settings

.

SortOrderDirection));
}

private

string

ConditionValue(

string

value)
{

return

value

.

Trim()

+

" "

;
}

private

string

ConditionNull(

string

value)
{

return

""

;
}

private

int

AdventureWorksCounter(

PagedSettings

settings)
{

return

Manager

.

ExecuteScalarAsInt32(

new

DataCommand

(

"SELECT COUNT(*) FROM [Person].[Person]"

));
}

private

IEnumerable

<

DataTransferRow

>

AdventureWorksSelector(

PagedSettings

settings)
{

DataCommand

command

=

new

DataCommand

(

@"SELECT * FROM [Person].[Person]

{

0}

OFFSET {1} ROWS FETCH NEXT {2} ROWS ONLY"

.

FormatWith(
settings

.

HasSortOrderByDefined

?

"ORDER BY [{0}] {1}"

.

FormatWith(settings

.

SortOrderBy, settings

.

SortOrderDirection

.

ToOrderByClause())
:

""

,
(settings

.

PageNumber

-

1

)

*

settings

.

PageSize,
settings

.

PageSize));

using

(

IDataReader

reader

=

Manager

.

ExecuteReader(command))
{

return

reader

.

ToRows();
}
}
}
}
The above code example should produce something similar to this output:
Paging information: Count: 25, PageCount: 799, PageNumber: 1, PageSize: 25, TotalElementCount: 19972

------- Iterate over 25 elements shared among 799 pages -------
Mr. Lester J. Bowman Sr. 
Mr. David J. Byrnes Sr. 
Mr. Rudolph J. Dillon Sr. 
Mr. Walter J. Mays Sr. 
Mr. Darren M. Watkins Sr. 
Mr. Mike E. White Sr. 
Ms. Jeanie R. Glenn PhD 
Ms. Kerry N. Westguard PhD 
Dan K Bacon Jr. 
Mr. James T. Aguilar Jr. 
Mr. Thomas B. Armstrong Jr. 
Mr. James B. Bailey Jr. 
Mr. Douglas A. Baldwin Jr. 
Mr. Christopher R. Beck Jr. 
Mr. Stanley A. Alan Jr. 
Mr. Richard M. Bentley Jr. 
Mr. John M. Berger Jr. 
Mr. Willie P. Brooks Jr. 
Mr. Dick R. Brummer Jr. 
Mr. Timothy B. Burnett Jr. 
Mr. Johnny A. Caprio Jr. 
Mr. John T. Donovan Jr. 
Mr. Duane R. Fitzgerald Jr. 
Mr. James B. Haugh Jr. 
Mr. Edward J. Kozlowski Jr. 
------- Ordered by Suffix Descending -------
If you have questions, please do not hesitate starting a discussion under comments .. and as always; happy coding :-)